DRIVING DIGITAL ACCELERATION ACROSS SOUTH EAST ASIA AND AUSTRALIA
With a global portfolio of clients and over 22 years of experience in delivering product and technology strategies, intelligent automation, and world-class engineering, we have the expertise required to enable clients in the region to transform and accelerate their businesses. Using agile, multidisciplinary teams of business and technology experts along with next-gen technologies, we accelerate our clients' ability to take advantage of new business models and market opportunities for future-proof success.
Endava Australia has grown dramatically in size, scale and capability over the past year, having acquired a trifecta of Australian headquartered businesses. With the great team we now have in region and the wealth of global industry experience behind us, we see exciting potential to do more for our clients, creating attractive opportunities for all our talented people."

360 VALUE CHAIN PARTNER
We serve as an IT service provider, a business and technology consultancy, and a digital agency. By partnering with us, our clients can look into their value-chain holistically to identify needs and opportunities, and turn them into revenue-generating products and solutions. We co-define strategies, design and build experiences, while continually support our clients from idea to production.

TOP TALENT AROUND THE WORLD
Our engineers, business experts and Technology Advisory Committee are the reason behind our success. Passionate about delivering transformation through technology, we work with top talent and the best, most sustainable tools and technologies to fit our clients' business ambitions.

GLOBAL FOOTPRINT, NEARSHORE DELIVERY
Working in partnership with our clients, our Delivery Centres are responsible for deploying the right skills and experience to deliver high quality client and industry solutions. With Delivery Centres across Kuala Lumpur, Vietnam, Sydney, Melbourne, and Brisbane, we ensure that our APAC clients can receive real-time delivery and immediate support at all times.
GET IN TOUCH
For enquiries, projects and to learn more about our work in the region, please fill out the form below.
Let's connect
JOIN OUR TEAM
We are based on a simple philosophy; we help people succeed. The people who work for us, the people who partner with us, and the people who use the systems and applications we design and build.
We are laying the foundation for rapid growth across APAC and look for people who can play an integral part of our success.

Discover a world of opportunities at our Asia Pacific offices in Australia, Malaysia, Singapore and Vietnam.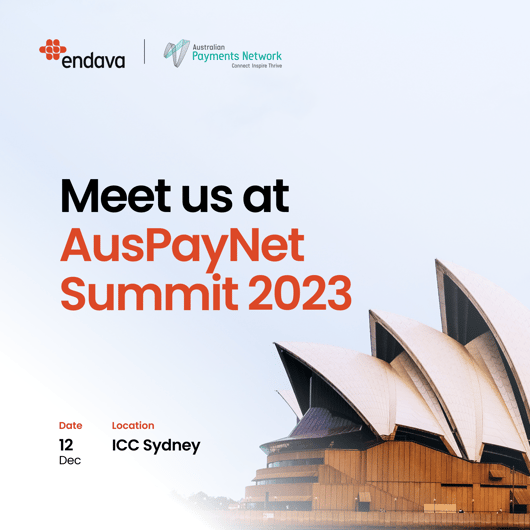 Sydney | 12 December 2023
AUSPAYNET SUMMIT 2023
Join us at this year's AusPayNet Summit. The theme of this year's Summit is 'A turning point'. This event brings together decision-makers, innovators, experts, and regulators for insightful and stimulating discussions on the future of payments in Australia and how the industry can ensure the payments system remains secure and customer-focused, facilitates competition and encourages innovation.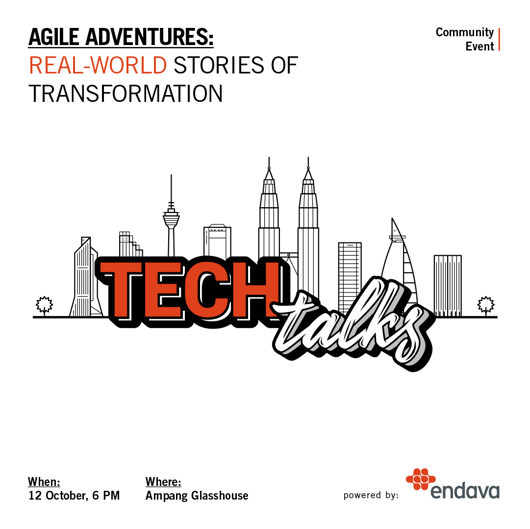 KUALA LUMPUR | 12 OCTOBER 2023
TECH TALKS
Join us at Endava Tech Talks at Ampang Glasshouse on Oct 12, 6pm (Kuala Lumpur time), where we will explore the latest trends, best practices, and real-world experiences in Agile methodologies. This event is designed for Agile enthusiasts, professionals, and anyone interested in embracing Agile principles to achieve better results in their projects. Join the discussion, ask your questions, and network with senior people from the community, listen to live music, win prizes, and enjoy the after-party!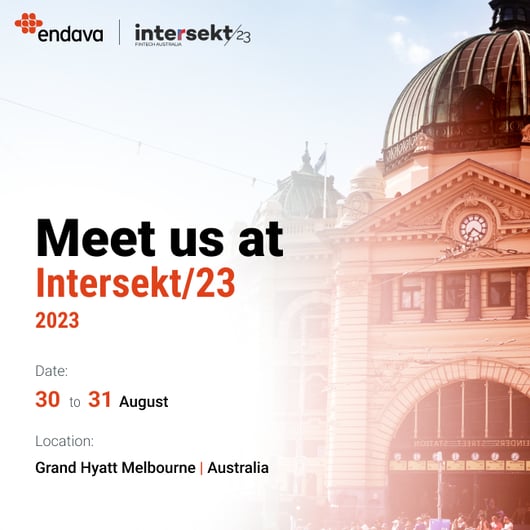 MELBOURNE | 30 - 31 AUGUST 2023
INTERSEKT 2023
Join us at Endava's booth and head to Mayfair Room on Aug 31, 1pm (Australia time) for panel discussion on "A Half-Decade of Real-Time Payments: Reflecting on NPP's Impact and Future Impact". David Marsh, our Australia Payments expert will be sharing valuable insights on the impact of NPP on Australia's financial ecosystem, as well as its future development, and how it will continue to shape the future of real-time payments.
STEPPING FORWARD – THE STATE OF CROSS-BORDER PAYMENTS IN SOUTHEAST ASIA
We're currently seeing measures to advance cross-border payments around the world. Adrian Bugaian looks at the status quo in Southeast Asia, including some successful initiatives in the region and what challenges remain to be solved.
ADRAIN BUGAIAN | 16 DECEMBER 2022