15 December 2022
We're almost done wrapping up 2022 so for this edition of our podcast we'd like to invite you to take a look back with us at some of our favourite highlights of this season, so far:

Feel inspired by following these crumbs of PIE which will lead to success in your career, as shared by Dame Inga Beale.

Then learn about the importance and the power of data in healthcare and fintech – with Dr. Gillian Halley and Scott Harkey.

Tune into your innovative spirit by learning from Stephane Malrait's s lessons on innovation initiatives in ING.

Take a quick and realistic view of blockchain with our own Wynn Davies.

And finally, for the year ahead, think of making the world around you, at work, a little better by focusing on exactly how much work you plan to achieve in a determined amount of time by learning more about what takes great teams through troubled times with Helen Pownall.

We hope you'll enjoy this mash-up, and we invite you to reflect on some of the lessons in your past months and share them with us.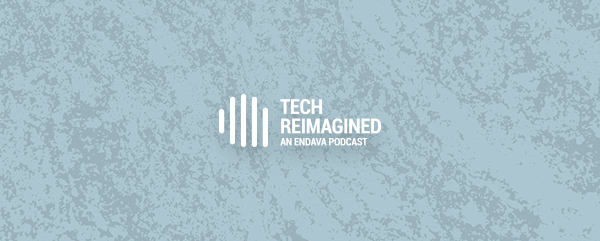 Welcome to Tech Reimagined! Our podcast is home to insightful conversations exploring how technology shapes our society, work, life and businesses. Get inspired by seasoned technology experts and business professionals who are challenging the status quo and creating meaningful impact across various industries and aspects of life. Tune in for thoughtful answers to complex questions about technology and beyond!