Next Gen Insights | Valentin Andrei Iordache |
23 November 2021
This article is the result of the collaboration between Valentin Andrei Iordache and Nicolae Alexandru Niculache. Their shared effort aims at bringing UX insights closer to both the technical and general audiences.


"Good design is good business."
Thomas Watson Jr. (IBM president 1952–1971)

Yes, I know, it's a very famous quote, used by designers everywhere – but that's because it sums up very nicely why companies need to focus on the user experience (UX), and it still holds true today, maybe more than ever. Let me explain a bit.
THE CHALLENGE
Any company that sells a product or service has a multidisciplinary team, comprised of people with different areas of expertise, all necessary to deliver the final product. If we're taking, let's say, a large software company as an example, it's not unusual to find several multidisciplinary teams working for different projects and/or clients.

We will find project managers, developers of all kinds and technologies, testers, business analysts, DevOps as well as visual and UX designers. However, due to the complexities of the scope, time and financial constraints, it can easily happen that the company starts off on the wrong foot and cuts out the UX part. It's easy because UX is still somewhat misunderstood and a big unknown for lots of people, so it is often the first thing to go on the chopping block when you need to fit a project into the budget.

This is not to blame anyone; I sometimes have difficulties in trying to explain in the best possible way what it is that we do. But for this article, I will try to underline some of the benefits of having a UX component in your team and how that will ultimately increase your return on investment (ROI).
THE VALUE OF UX DESIGN
Many successful companies have started as User-Centred Design (UCD) companies or have reinvented themselves as such, so clearly, it works. But why do they do it?

Having a user experience designer – or several, depending on the scope – helps your team start on the right track. A good UX designer has a vital role at the very beginning of every project. Using proven methodologies, like facilitating Design Thinking Workshops, the designer can uncover the needs and wants of the audience you're trying to reach. Later, after some iterations, these will turn into requirements. Defining them correctly from the start will reduce the risk of going down the wrong path, saving money that might have been spent on costly do-overs.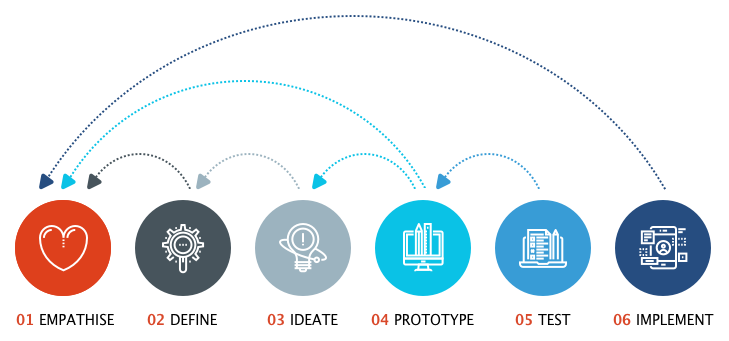 Prototyping is another "weapon" in the UX designer's arsenal. Who wouldn't want to try their product before committing significant time and money for its development? Being able to get feedback as early as possible and re-iterate as necessary is invaluable. Unfortunately, this step is often skipped as it needs to be explained and time allocated, but in the long run, it will save staff hours and ultimately deliver a better product.

Another often overlooked fact is that UX designers are the bridge between the team, the stakeholders and the final users, between user needs and business goals. They work with developers to ensure they have the right assets ready, with business analysts and project managers to refine the requirements and planning as well as with the client to present the latest designs and features and get their sign-off. This is an important step, as it prevents feature creep, the sneaky and involuntary addition of previously unplanned features that may overload the product. Everything is agreed upon before going to development, helping to avoid change requests. When working in an Agile environment, the designers usually work one or two sprints in advance of the rest of the team, providing clarity and predictability.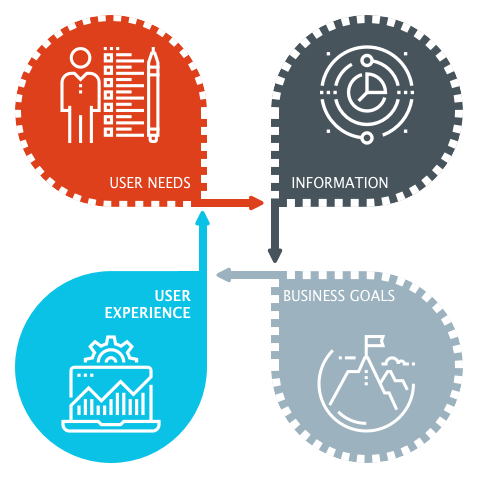 Finally, the UX designer is more concerned with the "big picture", how the product will behave, what you're trying to solve or achieve, and focuses on the outcome, rather than how to get there from a technical point of view. Having someone in the team who brings in a different perspective, daring to be more experimental, can sometimes lead to discovering new paths and better outcomes.
THE TAKEAWAY
Whether we are talking about UX, Business Analysis, Engineering, etc., each discipline has an important role and contributes to the successful running and completion of a project. In this day and age, what differentiates your product from your competitor's is the attention to the user experience, so investing in UX/CX (customer experience) pays off. If your company has designers, use the full range of skills they have, as early as possible and as part of a multidisciplinary product team. If you don't have these skills in house yet, it's worth looking into sourcing them from outside.

UX Lead
Valentin is a highly creative UX Lead with over 15 years of experience working with multi-national corporate clients, agencies, and brands across a great variety of industries, incl. financial & insurance services, industrial services, healthcare, automotive, international shipping & logistics, oil & gas, e-commerce & retail, in both the private and public sector. He is experienced in designing for responsive web, native, and hybrid mobile solutions for both consumer and enterprise applications. Using design thinking methods, Valentin has a particular interest in understanding business needs and converting them into engaging user experiences that are built with a strong focus on the user.
All Categories