Artificial Intelligence | Radu Orghidan |
27 August 2019
The world is quickly shifting towards a digital version of the reality. The way we interact, both in business and in our private life, is changed by the network of digital tools and physical devices at hand and the subsequent communication channels, as illustrated by the example presented in Figure 1. Moreover, the change is catalysed by the mutual influence of the available technologies, which results in systems that are more complex than the sum of their individual components. 'The boundaries of classical deterministic models are thus blurred, and new paradigms ought to be created' (Merali and McKelvey, 2006).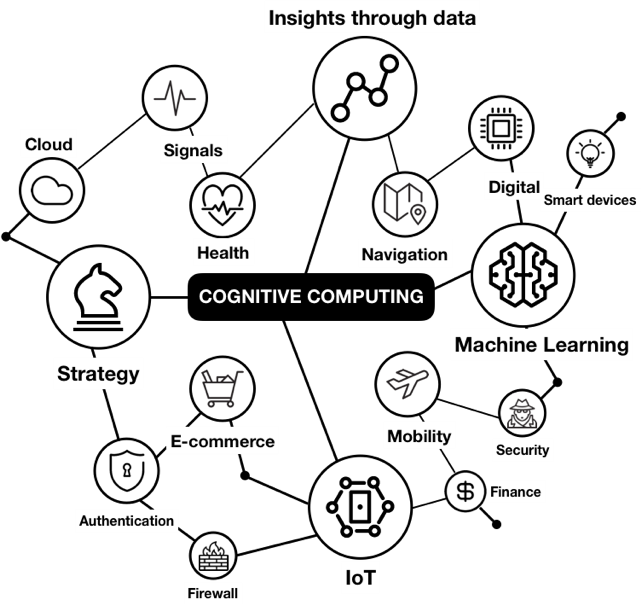 Figure 1. A system of interconnected AI-powered devices.
We are surrounded by cognitive computing systems in a world defined by a new philosophy in which AI gurus, provided with seemingly magical powers, are praised by technological evangelists in tech meccas around the world such as Silicon Valley, Sophia Antipolis or Kansai Science City, among many others. Mythological status is given to Machine Learning (ML), Computer Vision (CV) or Natural Language Processing (NLP) as they evolve and enable new business directions providing better insights through data, richer user experience and more efficient process automation solutions. Therefore, in Endava, we grow our capabilities to demystify these technologies and to predict their evolution.

For us, Cognitive computing (CC) focuses on technologies that augment the capabilities of people and enable clients to gain an understanding of their own processes through forecasting and process simulation. We apply these technologies to enable strategic innovation development along with partners through cloud and edge systems. We use both existing tools and bespoke solutions in order to address our clients' problems. One of the challenges is to choose the right technology, taking into account both the current status quo and the strategic technical trends.

The vision of a system of interconnected AI-powered devices is also supported by Gartner that groups the technologies in three themes:

1. Intelligent theme leverages the ML algorithms to create autonomous devices, to augment the analytics capabilities and to enhance development.
2. Digital theme focuses on the blending between the digital and physical world to create compelling digital twins, to empower edge computing and to enhance the immersive experience.
3. Mesh theme refers to the connections between devices, people and organizations and which leverage technologies such as the blockchain and the smart spaces.

We provide assistance to select, design, setup the right AI products for customer needs, along with expert advice. Since AI tools can dramatically affect internal processes and routine, their use leads to unexpected challenges in organisation. We use sense-making tools, such as the Cynefin framework (Snowden, D. 2002), for tackling each use case and to increase PoCs development for fast iterations and accelerating customer solution provision.

Among the challenges we face, the education-related ones rank as one of the highest, as we have to manage expectations related to the capabilities, benefits and risks of CC for both internal and external audiences.

Therefore, we can harness the power of these new technologies through rituals targeted to:
■ Identify physical and digital systems that can become autonomous by acquiring AI-driven capabilities,
■ Create richer analytics through data,
■ Create digital twins of existing systems and organisational processes,
■ Mix cloud and edge functionalities to create a true immersive user experience

While the technological advances are inevitable, overlooking the related opportunities can be as dangerous as rushing to implement them. The context in which an organisation evolves, and its strategic capabilities determine the competitive advantage of that organisation. Therefore, an analysis of the environmental influences is mandatory, and should be assessed using analysis tools such as the PESTLE model. The internal capabilities should be mapped with the aid of models such as VRIO.

Since competitive advantage is achieved by cost leadership, differentiation or scope, the technology of choice is also determined by the business strategy. Therefore, when the board agrees upon the technologies to be used in their business, this needs to be aligned to having the appropriate resources to stay current on emerging technologies, innovation and business trends. However, external and internal pressures for short-term gains may hinder the efforts of pursuing disruptive technologies and creating long-term value. It is a balance that management has to strike and maintain cautiously.

Last, but not least, besides the practical aspects of technology, digital ethics issues are becoming critical for any technology decision. The solutions have to be designed considering what should be done from an ethical perspective, not only what has to be done from a legal point of view. The team of experts in Endava are the partners that help to guide our clients through the maze of business and technological decisions in order to maximise their chances of success.

References:
Merali, Y., McKelvey, B. (2006), "Using Complexity Science to effect a paradigm shift in Information Systems for the 21st century", Journal of Information Technology 21 (4), 211-215,
Snowden, D. 2002, "Complex acts of knowing: Paradox and descriptive self-awareness", Journal of Knowledge Management, vol. 6, no. 2, pp. 100.
VP Cognitive Computing
Radu is passionate about understanding the inner mechanisms of innovation and using them to solve business challenges through cloud and on-premises cognitive computing systems. He is currently focused on machine learning and generative AI to create systems that enhance users' ability to understand and interact with the physical and digital reality. In Endava, Radu is also looking at strategic approaches to align novel technical tools with business goals. In his free time, Radu is a keen motorcycle rider and loves spending time with his family.
All Categories