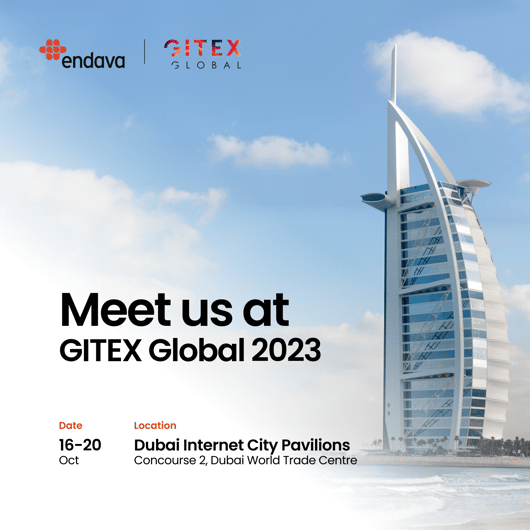 DUBAI | 27 - 28 JUNE 2023
GITEX GLOBAL
Join us at Dubai Internet City Pavilions (Concourse 2, outside of Hall 8). Arpit Agarwal, our Digital Acceleration expert will be giving a presentation on "Accelerating beyond Digital Transformation" on Oct 16, 2.30pm (UAE time) to share how an iterative, accelerating approach to technology adoption enables businesses to achieve a more effective and meaningful long-term ROI, compared to wholesale transformation.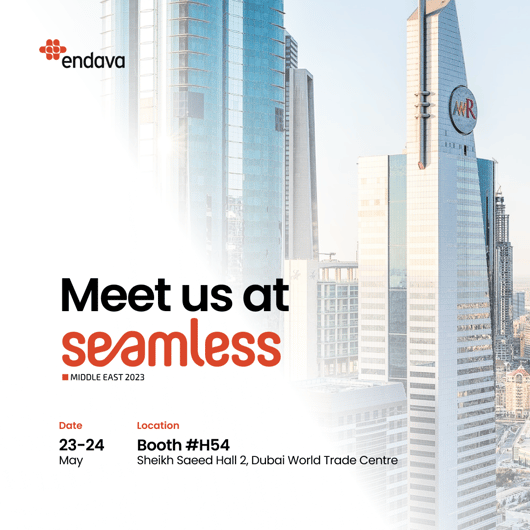 DUBAI | 27 - 28 JUNE 2023
SEAMLESS MIDDLE EAST
Join us at booth H54 for a chat with our technology and business experts.
For Payments professionals, head to Payments Track on May 23, 3.40 pm (UAE time) for a panel discussion on "Creating a Faster and more Efficient Method for B2B Buyers and Suppliers to Make Business Payments". Scott Harkey, our Global Payments expert, will be on the stage to share his insights on the technology behind B2B payments.
For Retail and CPG professionals, our Global Retail expert, Paul Maguire, will be speaking on "Capitalise on Your E-commerce Investment for In-store Success", on May 23, 12.50pm at Seamless eCommerce University Seminar. Don't miss out the seminar and find out how you can leverage into existing in-store investment to provide a unified commerce offering.