09 February 2023
In this week's podcast episode, we'll explore the entrepreneurial spirit and the challenges of starting your own business.
Kelly Baynes, owner and co-founder of The Lemon Quarters and Nurture Network, discusses her favorite projects and shares her advice on how to succeed in starting your own business.
I think as people, as business professionals, we often let perfection be the enemy. I think nothing's really more important than getting your ideas out there in front of the people who will be your potential customers, people who don't know you, basically, people who aren't family and genetically predisposed to be kind to you.
I think there's a tech mantra, is it fail, fail quickly, fail better. It comes from a Samuel Beckett quote, but reality really is that best teacher. We learn so much more from our mistakes, or the things that we don't do well, or the things we can improve on much more than any success we might have. Really, how can you improve if you don't start?
Tune in to find out more and join the conversation @Endava on LinkedIn!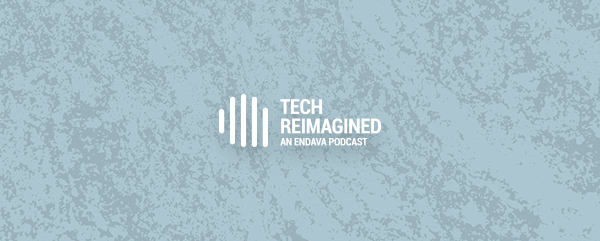 Tech Reimagined gathers passionate industry and technology experts together to discuss what they love and hate about the things that influence our everyday lives. Our guests explore how technology will be able to reimagine the relationship between people and the businesses that provide us with products and services.