Endava is all of us
We want all of our people to be the best they can be - it's explicit in our purpose. We are committed to ensuring that there is both equality of access and equity of opportunity.

We are an equal opportunity employer that believes in equal opportunities for both our people and job applicants. We believe it's vital to our long-term success that we attract, develop, and retain a diverse people at all levels.

We will not discriminate against individuals based on gender, sexual orientation, religion or belief, marital or civil partnership status, age or perceived age, race, colour, nationality or ethnic origin, physical or mental wellbeing, pregnancy or maternity, medical condition, economic situation, union affiliation, veteran and military status, or any other characteristic protected by local laws.

Career opportunities at Endava are based on merit alone. We support our Endavans' development and wellbeing as they take on new projects, progress in their careers, move into new roles and new life stages.

Our commitment to continue identifying and eliminating unfair biases, stereotypes or barriers that may limit people's full participation at work and their access to the opportunity to succeed is described in our Diversity, Inclusion & Belonging Policy. Endava's Code of Conduct outlines the standards we expect from our people and we ask everyone to be mindful of how their behaviour impacts others, making available a Speak Up Safely platform for any concerns.
We will continue to be an inclusive community that accepts and celebrates wonderfully diverse backgrounds, making sure we all feel respected, included, supported and connected to our culture. We believe our diversity makes us stronger."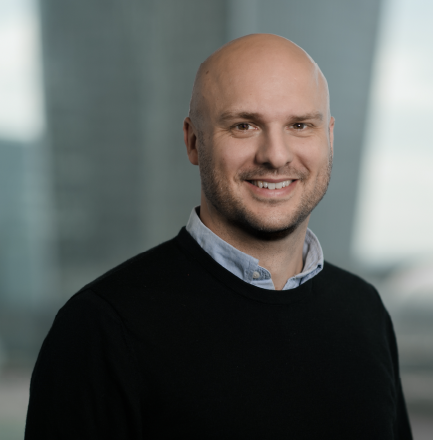 Inclusive Leadership
Our culture is rooted in our core values of being Thoughtful, Open and Adaptable. We will always respect, support and treat each other as equals, act with integrity and embrace differences. Endava is a place where we can be authentic, inspired and collaborate across boundaries as part of highly effective teams.

As we grow and scale our business and our workplace becomes more diverse, there is a greater degree of difference across our people. Our inclusive culture starts with our leaders. Leaders who are thoughtful, considerate, and accepting of the wonderfully diverse background of our people ensure that Endavans feel included, supported, and connected to our culture. Our challenge is ensuring we continue to be inclusive and connected to our people as we scale.

To help our leaders navigate and close this gap, we launched the Inclusive Leadership programme that delivers on our purpose of inclusivity and prepares our leaders with practical solutions, actions, and a toolkit to build on our inclusive culture.
DIVERSITY, INCLUSION & BELONGING FORUM
In 2021, we established the Endava Diversity, Inclusion and Belonging (D&I) Forum. Underpinned by our values, the Forum aims to bring together a broad and varied group of people from across Endava to drive and deliver sustainable organisational inclusion, champion inclusion initiatives, and help position Endava as an employer that is representative of the societies we live in and serve. The forum consists of six workstreams tasked to collectively identify the areas of focus and associated strategy to deliver against the forum aims.
Gender Balance
Understanding and supporting the distribution of opportunities and resources between women and men, and/or the equal representation of women and men at Endava.
Disability
Understanding and supporting those who may have any condition of the body or mind (impairment) helping them to interact with the world around them.
Race & Religion
Understanding, supporting and educating Endavans on the different races and religions which exist within the locations and communities we work within.
LGBTQIA+ (Sexual Orientation & Gender Identity)
Understanding, educating and being allies to the different sexual orientations and gender identities within the locations and communities we work within.
Family, Parenthood & Pregnancy
Understanding and supporting our Endava families both inside and outside of the workplace.
Age & Social Mobility
Understanding and supporting the different demographics of our people at Endava from age, race, gender, ethnicity, religion, education, marital status etc.